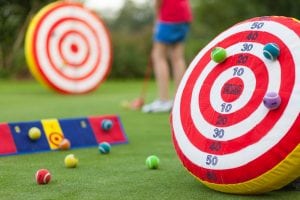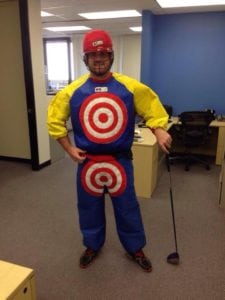 SNAG® Golf ('Starting New At Golf') is a super fun way for kids to play and learn golf. The SNAG® ball™ is the size of a tennis ball, but slightly smaller. This ball is made of soft material, but weighs the exact same as a golf ball. The ball has a dot for striking and arrow for ball flight direction. The kids use colorful kid-friendly clubs to hit the balls to targets covered in velcro. The balls stick to the target and the kids jump for joy and do it all over again!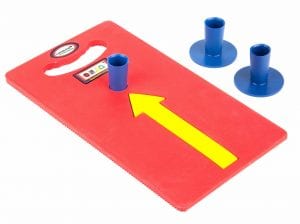 Kids can tee off from the Launch Pad™ which assists the golfer in recognizing the desired direction of play. The Launch Pad is used on all shots except the roll. It elevates the ball on the tee to make proper ball contact easier. 
We will provide many varied targets to keep the kids engaged during golf play time. 
In the final ten minutes of the party a parent or the party caddy will wear the Sticky Suit while kids hit or throw balls to stick to the suit!