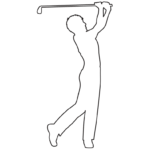 9 Hole Par 3 Golf Course Frederick MD
Take a Swing!
Know someone curious about golf? Bring them to Valley Springs Golf & Event Venue's nine hole par 3 golf course. From rental clubs to used balls, we have everything a novice needs to enjoy the game of golf. A visit to Valley Springs will leave you feeling refreshed and relaxed and is the perfect way to end the work day with family and friends.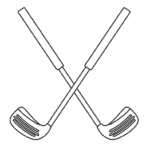 Rental Clubs
Beginner golfers are welcome at our Frederick golf course. The pro-shop is stocked with golf clubs for every size and age.  Whether it's a fun couple's date night, a grandparent teaching golf to a grandson, or just a fun outing with friends Valley Springs Golf Course if fun for all.
Pull Carts
This 9 hole par 3 course in Frederick MD is a short play for advanced players as well as beginners. The course is laid out in an efficient manner in order to provide the best possible experience. While there are not motorized golf carts, pull carts are available. The course is easy to play while walking, in fact, the longest hole is only 147 feet.